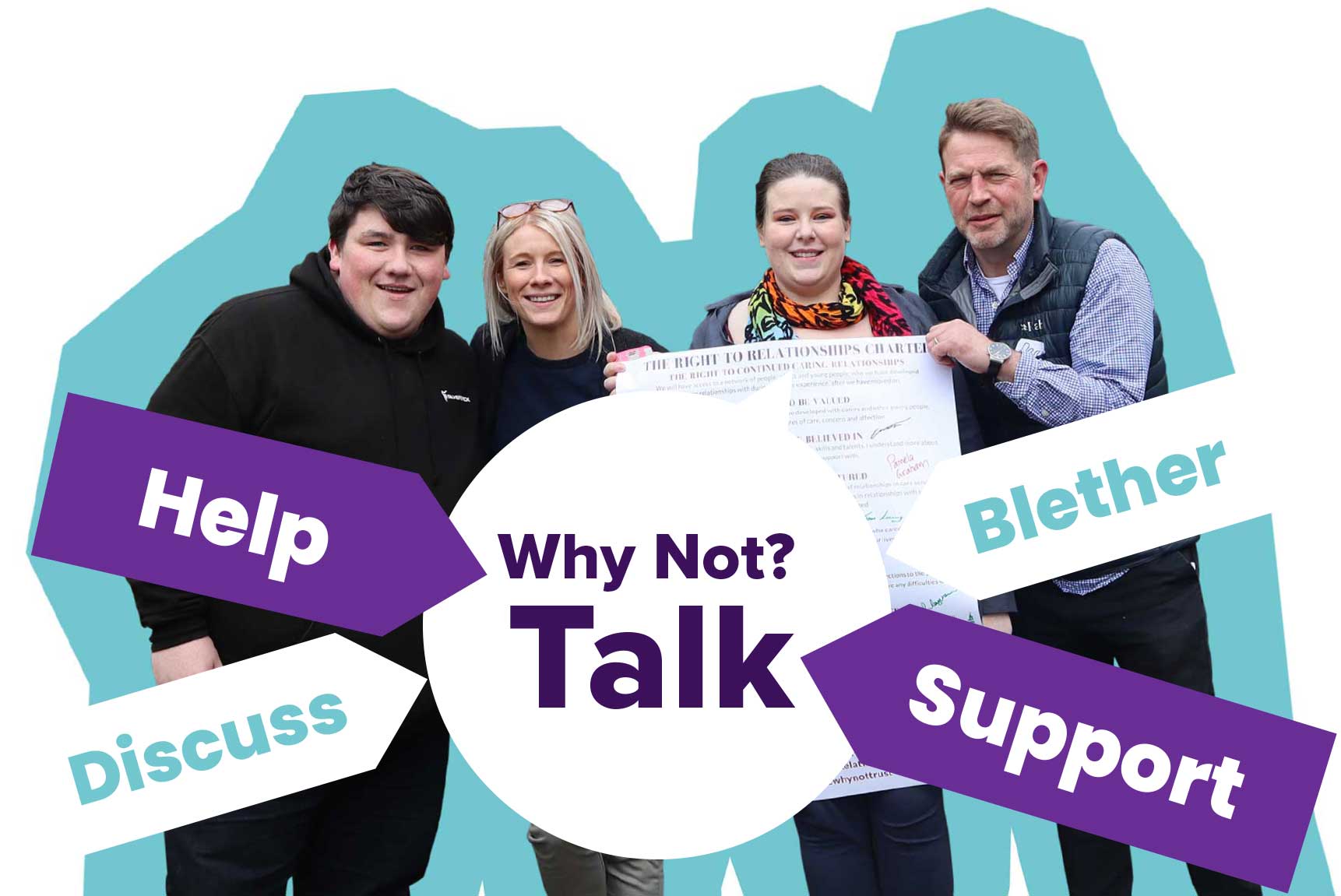 To join our community, you must first be approved by us. By registering, an email is sent to us to approve your members account. Once this has been done you can join in.
A place where we can say what we mean, without being mean...
Join our community
Why Not? Talk is our place to allow our fantastic community to chat, offer help, share ideas, discuss topics and support other community members.
Once you have joined, and been approved by us, you can access your dashboard where you post to two chat topics...
Let's Talk
Want to share your ideas, or simply have a chat? You can start a discussion in the Let's Talk section.
Let's Help
Do you need the help of your Why Not? Trust community, whether it be for advice, guidance, an item you require or even just someone to lend a hand with a move? Here, you'll be able to come together to help each other out.
Sign-up to Why Not? Talk
To sign-up enter your details below... We only store your details to access the Why Not? Talk area. Please click here for our privacy policy. To join our community, you must first be approved by us. By registering, an email is sent to us to approve your members account. Once this has been done you can join in.
Please note: Your email is your username